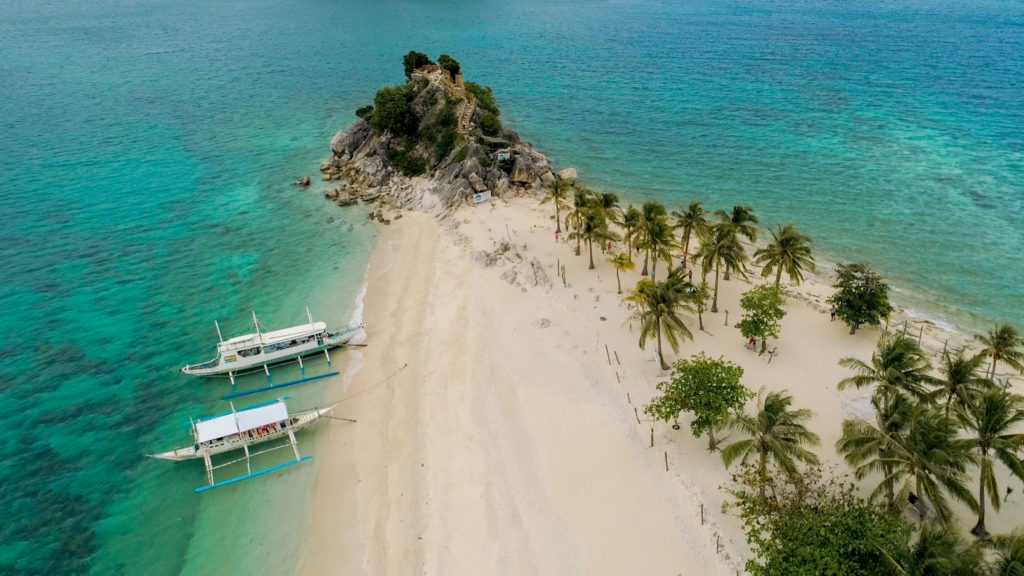 Gigantes Islands
There's one activity to do when you want a memorable vacation at Solina Resort: Gigantes Island Tour. Go on a 1.5-hour boat ride from Carles Port and experience the island group's unparalleled beauty: the white-sand beaches and magnificent limestone formations that make this a top tourist draw. Solina can make day tour arrangements for guests; contact the Reservations Team for full details and rates.
ISLAS DE GIGANTES ISLAND TOUR SAMPLE ITINERARY
Call time,van transfer to Bancaal Port
7:00 am
Boat transfer to Gigantes
7:30 am

Island-hopping

Antonia Beach
Bantigue Island Sandbar
Cabugaw Gamay (Selfie Island)
Tangke Saltwater Lagoon
Pulupandan Islet

9:00 am
Boat transfer to Bancal Port
4:00 pm
Arrival at the resort
5:30 pm

ISLAS DE GIGANTES
 Explore the beauty of Islas de Gigantes. Experience taking a selfie at Cabugao Gamay or "Selfie Island", hailed in 2016 by Forbes Magazine as one of the most beautiful places in the world.